KARL FOSTER CAR SALES
NEW AND USED MICROCAR & AIXAM SPECIALISTS IN CANNOCK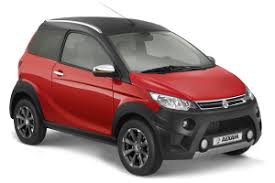 Always a large selection of quality new and used Aixam and Microcar available!
About Us
We are reliable professionals with over 20 years of experience based in Staffordshire. We mainly stock unusual and rare vehicles. We are also Microcar & Aixam specialists supplying new and used vehicles.Establisehed in 2004 we have supplied customers from all over the world in this time.
Services
After something specific or unusual we can help you find it bike or car.We have numerous contacts and specialise in rare and unsual vehicles.
Warranty included
Finance arranged
Delivery service
WE PURCHASE VEHICLES FOR CASH, ANYTHING!
Contact Karl now +44 07748593833
Email : partexs2clear@yahoo.co.uk
See pictures below for some of the vehicles in stock
Intereseted? view my Ebay adverts for a more detailed description and more pictures. My user i.d is Karl924 or press this link : http://www.ebay.co.uk/sch/karl924/m.html?_dmd=1&_ipg=50&_sop=12&_rdc=1
Company established 2004 VAT reg.no 845 0313 51